Introducing the latest technologies being researched and developed at KIOXIA Corporation and various use cases of flash memories.
The crystallization technology for Si channel, using metal-assisted materials, has been developed for 3D (three-dimensional) flash memory. It has successfully achieved cell array operation for the first time. This approach can reduce the density of grain boundaries in the Si channel, leading to reduction in trap density in Si channel compared to conventional polycrystalline Si channel. As a result, this technology can realize lower channel resistance, smaller RTN (random telegraphic noise) and narrower threshold voltage distribution in QLC (quadruple level cell) operation.

Large program/erase window, tight Vth distributions and superior data retention characteristics, which were essential to achieve multiple bits per cell, realized by optimizing read operation and FG structures in split-gate cells.

Highly reliable copper interconnect technology is required for the high-voltage circuits of 3D flash memory. We have developed Cu recess interconnect structure and demonstrated that this structure can improve Cu line-to-line reliability.

Understanding process mechanisms is critical for the development of next-generation BiCS FLASH™. We describe an example using memory hole etching, which is key to designing the memory cell.

BiCS FLASH™ can increase its memory density and reduce the product cost by increasing the number of word line (WL) layers. The thyristor structure is one of the promising candidates to obtain a large read current even the number of stacked layers is increased.

By applying MILC(Metal-induced Lateral Crystallization) technology to Si film in the vertical memory holes, we successfully fabricated the formation of monocrystalline Si from amorphous Si via nickel silicide.
The 3D flash memory cell devices equipped with this technology demonstrated superior electrical characteristics and reduced variation compared to conventional devices using poly-Si as the channel.

Three-dimensional (3D) semicircular split-gate flash memory cells have been successfully developed for the first time.

BiCS FLASH™ 3D flash memories, electrode and dielectric layers are alternately stacked all at once, and then holes are punched through all the layers at once, to reduce the number of manufacturing processes. For these manufacturing processes, plasma etching (RIE: Reactive Ion Etching) technology is crucial in order to form deep memory holes with a uniform diameter.

To meet the demand for ever-smaller, higher-capacity storage devices, it is essential to increase the storage density of flash memories. For two-dimensional (2D) NAND flash memories, we have employed nanofabrication and other technologies to develop a 15-nm memory cell, realizing such flash memories. However, geometry scaling is approaching the physical limit. BiCS FLASH™ overcomes the density limit through multilayer cell array stacking.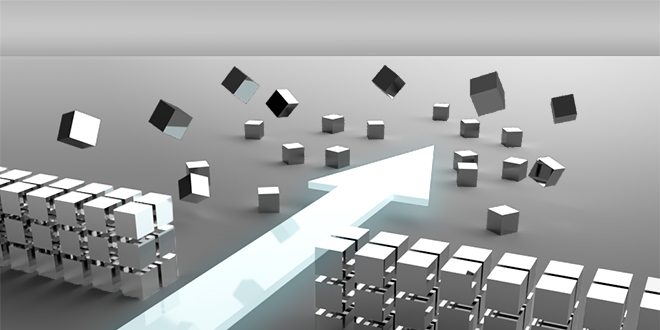 Conducts advanced research and development, application system development, and development prototyping in the field of memory including emerging memory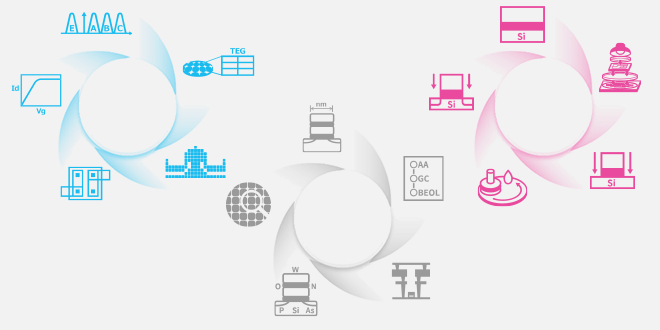 Conducts R&D on BiCS FLASH™, a type of 3D flash memory that KIOXIA was the first to develop in the world, while serving as a bridge between R&D and volume production.