Technology and Innovation at KIOXIA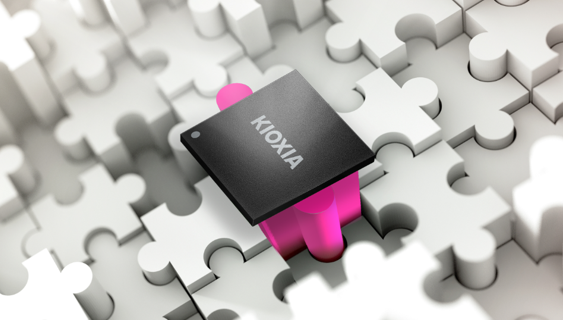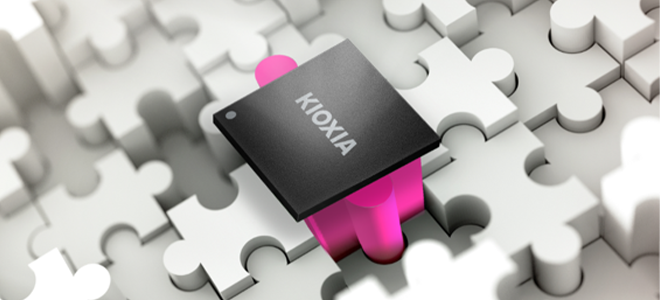 As a leading company in flash memory and SSD, KIOXIA engages in R&D that supports the information society. Introducing the connections between KIOXIA's technology and society and the "technology" of flash memory that underpins those connections.
Innovations Created by KIOXIA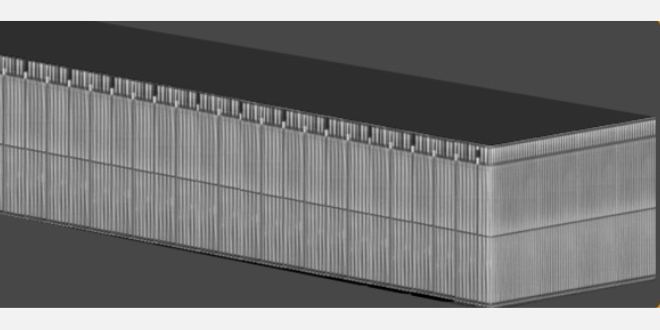 In 2007, KIOXIA was the first in the world to announce 3D flash memory technology. Here we present the key points of innovation that led to cost reductions and the initiatives for higher capacities, together with an explanation of BiCS FLASH™.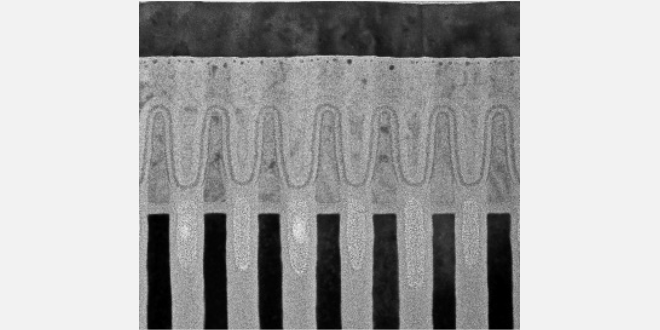 KIOXIA invented the world's first NAND flash memory in 1987. This is an explanation of the structure of flash memory and the mechanism of data storage.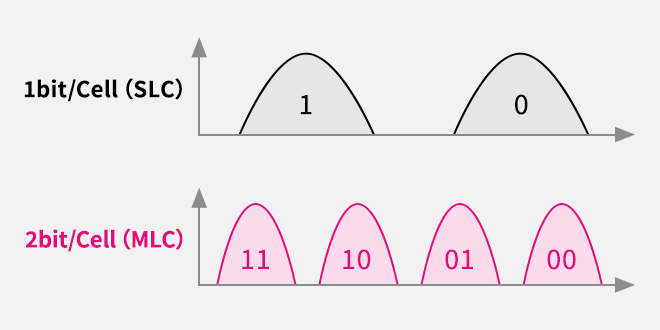 "Multi-level cell technology" is one of the main technologies realizing larger capacity flash memory. The 1 Gbit MLC NAND flash memory launched by KIOXIA in 2001 was the first application in the world of multi-level cell technology to a NAND flash memory product.
Click/tap here for more information about our technology topics.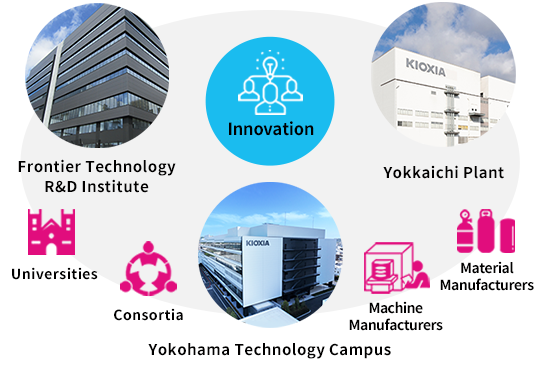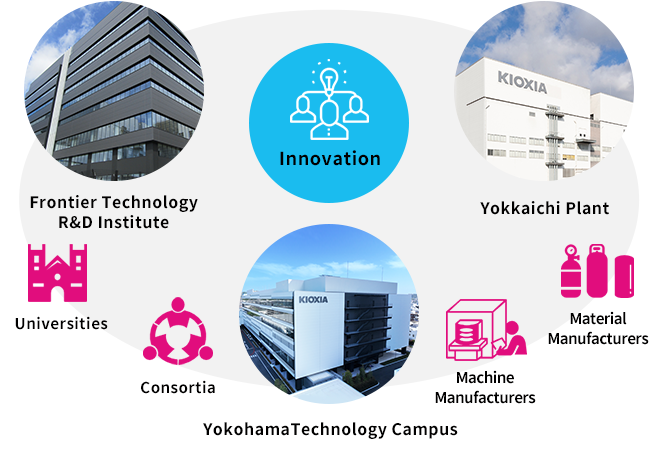 R&D Frameworks that Creates Innovative Memory Technologies
KIOXIA has established industry-leading R&D frameworks with "memory" technology. We use our various locations to conduct technological innovation while promoting open innovation.
Technology Development History/Evaluation by External Parties
Introducing KIOXIA's achievements in supporting the evolution of electric devices, such as the invention of NAND flash memory in 1987, and advancement of the information society on a global scale, seen through the lens of the history of memory and SSD development.
KIOXIA has been highly commended for the presentation of its R&D through a variety of channels, including major academic societies and research papers.