R&D Organization and Locations
KIOXIA has established industry-leading R&D frameworks with "memory" technology. We use our various locations to conduct technological innovation while promoting open innovation.
KIOXIA's R&D is conducted in collaboration with three organizations: the laboratory, which studies future technologies from a long-term perspective; the development center, which studies technologies to be applied to products; and the business division, which develops technologies for product commercialization.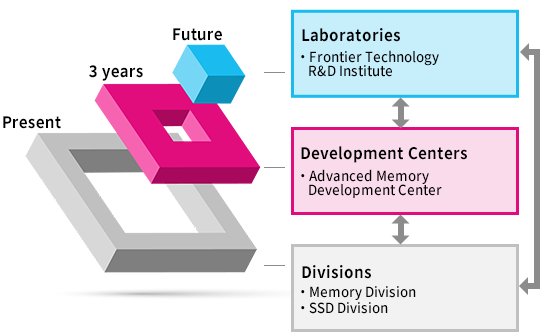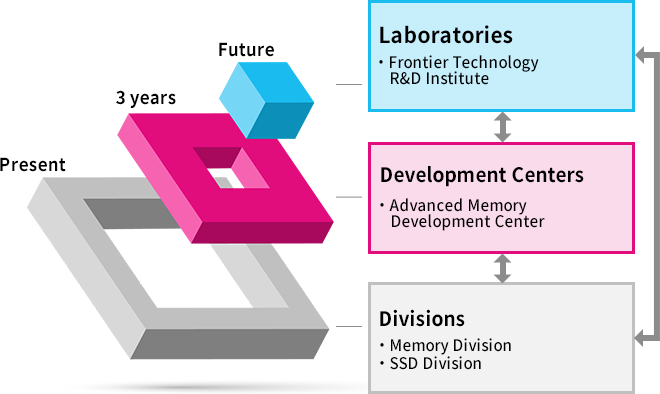 Institute of Memory Technology Research and Development
Conducts advanced research and development, application system development, and development prototyping in the field of memory including emerging memory
The Institute of Memory Technology Research and Development is engaged in the development of device and circuit technologies for next-generation nonvolatile memory, as well as process and next-generation lithography technology. While exploring new principles of operation and device structures, it is developing new types of memory and system technology so as to cultivate new products and markets. It also researches a state-of-the-art digital transformation technology such as Machine Learning and develops the system foundation and expands it as the "smart factory" to our operations.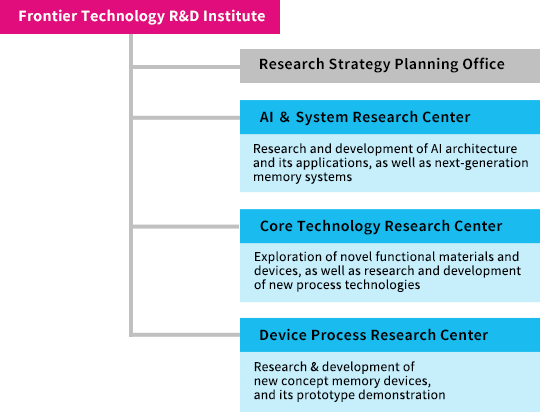 Advanced Memory Development Center
Conducts R&D on BiCS FLASH™, a type of 3D flash memory that KIOXIA was the first to develop in the world, while serving as a bridge between R&D and volume production.
The Advanced Memory Development Center is engaged in the development of a wide range of cutting-edge technologies. Engineering divisions, including those for advanced module development, memory device development, unit process development, and process integration, closely collaborate with one another, facilitating technological development using production lines at Yokkaichi Plant.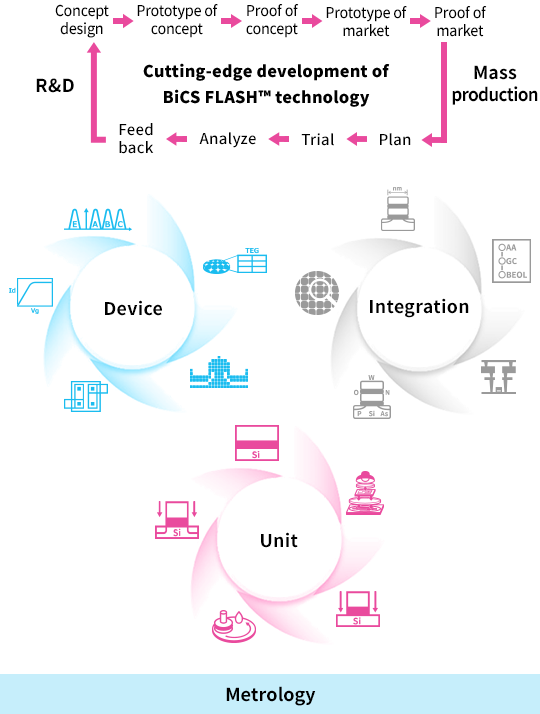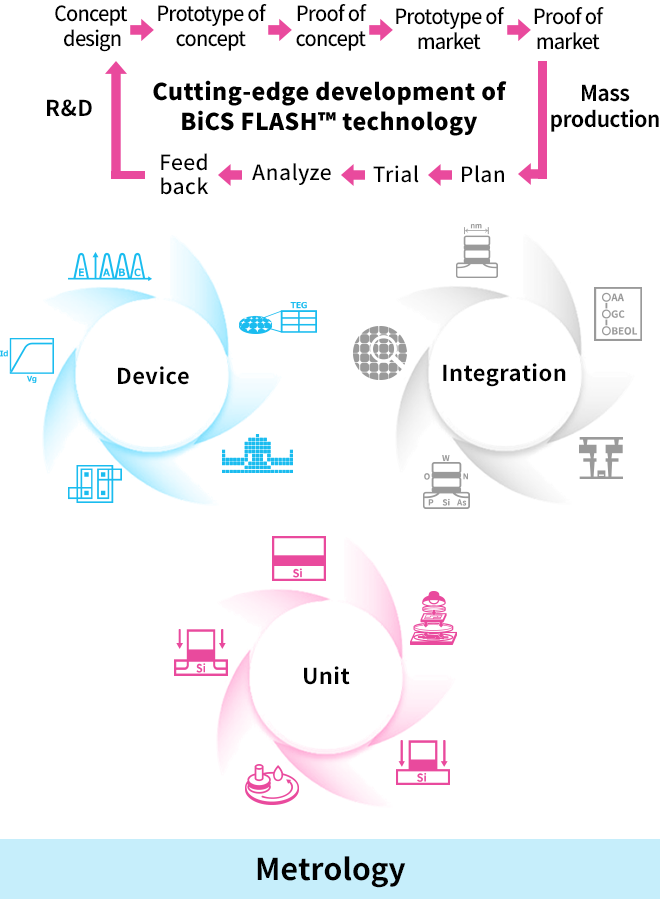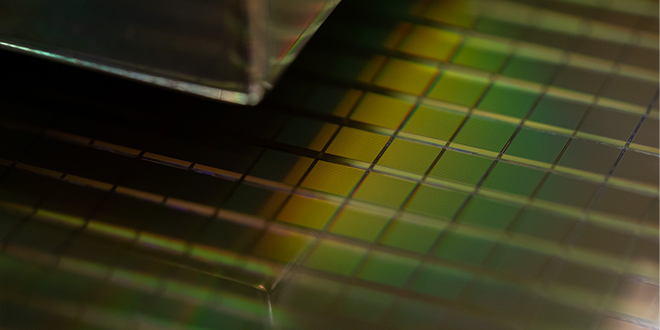 Endeavoring to enter various markets, leveraging the strengths of its flash memories, controllers, and BiCS FLASH™
IoT is expected to spur the demand for storage products. To address new customer requirements, the Memory Division promotes the development of higher-density, high-capacity memories while striving to develop epoch-making solutions.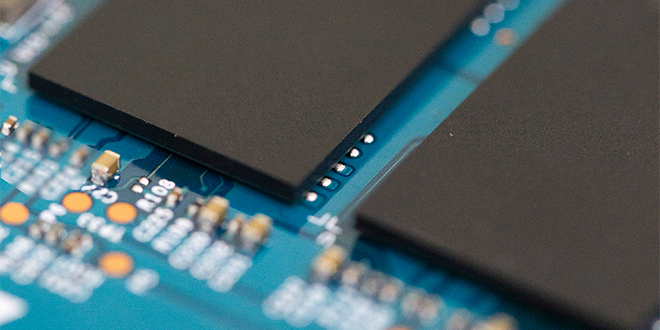 Developing SSDs based on flash memory technology to meet the enormous demand for data.
Solid-state drives (SSD) are data storage devices that use flash memories. Leveraging the strength of our company as a manufacturer of flash memories, the SSD Division is engaged in the research, design, manufacturing, and marketing of SSDs as well as the creation of new markets for SSDs. The SSD Division provides high-quality SSDs for a wide range of markets, including computer, enterprise, and data center SSD markets.
KIOXIA boasts excellent R&D capabilities that provide a bridge between research and products. Introducing the mechanisms of technological innovation, that is, how R&D is conducted in the process of bringing our products to market.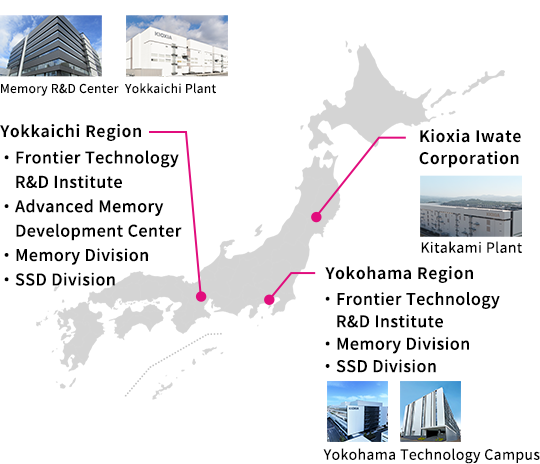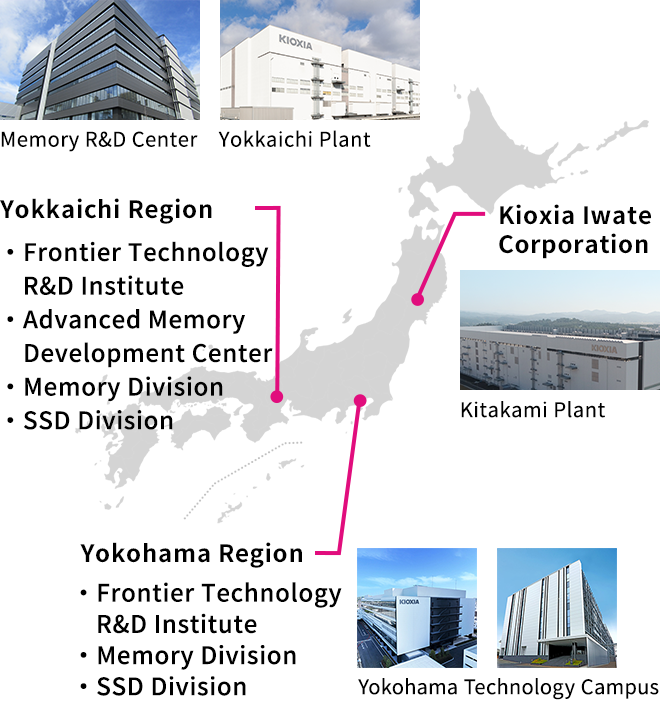 KIOXIA conducts its R&D at our Yokohama Technology Campus and at the Memory R&D Center adjacent to our Yokkaichi Plant. Every day, discussions take place that transcend the boundaries of laboratories, development centers and business divisions.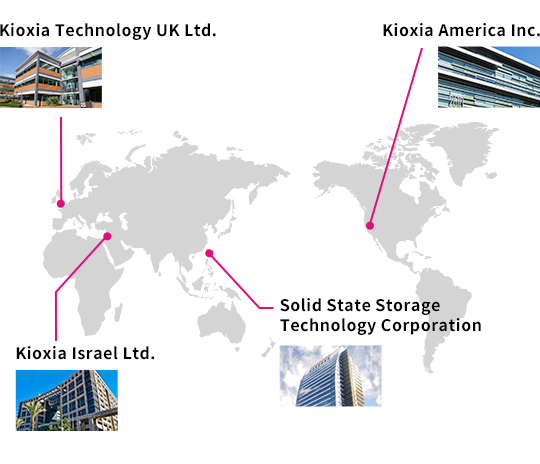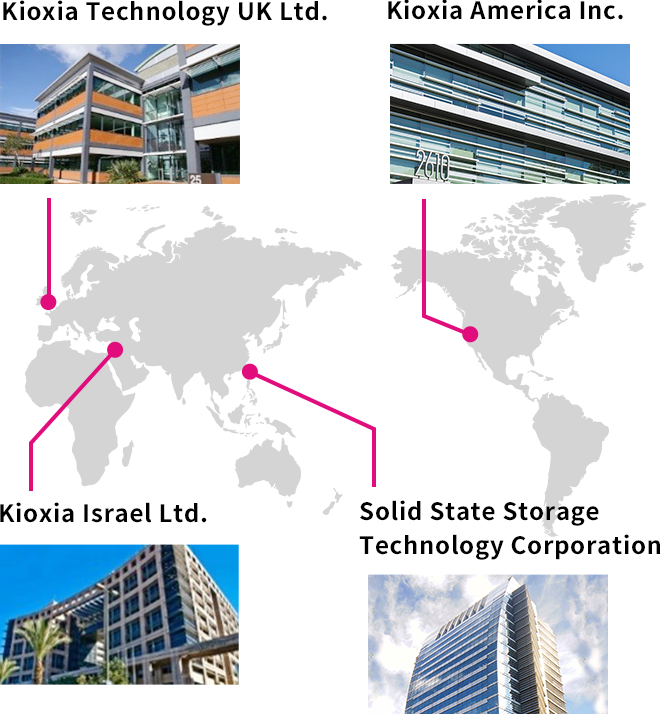 R&D locations in overseas located in various regions where many advanced IT companies are based for both business and R&D. It provides access to emerging technologies, making it possible to respond flexibly to market and customer needs. They spearhead the development of cutting-edge storage technologies, the designing of software and other techniques critical for memory and SSDs by the collaboration with Japanese engineers.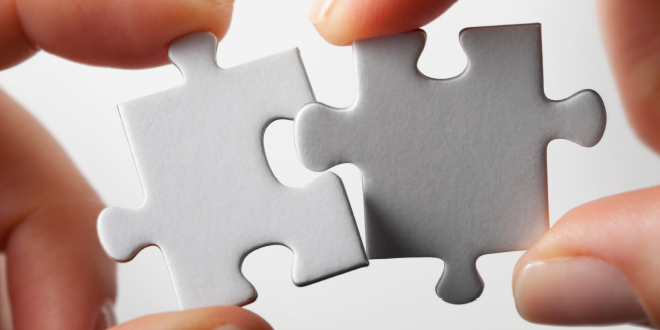 Promoting Open Innovation/Academic Collaboration
KIOXIA promotes open innovation with universities, consortia, and partners, mainly at our locations in Japan and overseas, to create new technological innovations. In addition, to facilitate product development, we collaborate with machine and material manufacturers in joint development projects. Engineers that have inquiring minds and a passion for innovation, and possess diverse specialties are endeavoring to promote next-generation "memory" technology.