Contributing to Society by Means of Resource Collection
At KIOXIA's Yokkaichi Plant, all employees, including resident suppliers, actively participate in various initiatives to contribute to society by improving the environment. We will continue to promote environmental activities that contribute to society, and encourage a sense of belonging among employees, as well as strive to further improve their environmental awareness.
Collecting calendars and notebooks (2007- )
We collect unwanted calendars and notebooks from within the plant over the New Year period and donate these to the Yokkaichi Social Welfare Council. As these can be useful for those wanting to jot down notes for communication, they are passed on for reuse in places such as homes for the elderly or nursing care facilities. (FY2020 achievement: 959 calendars, 336 notebooks)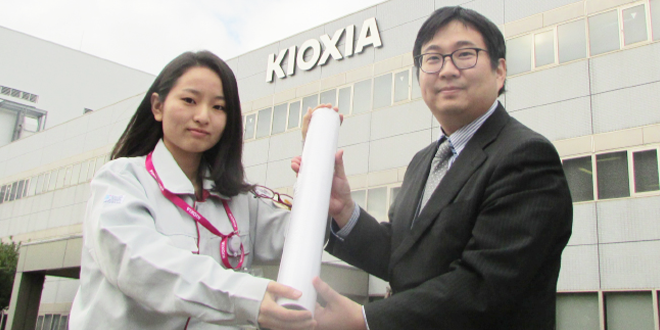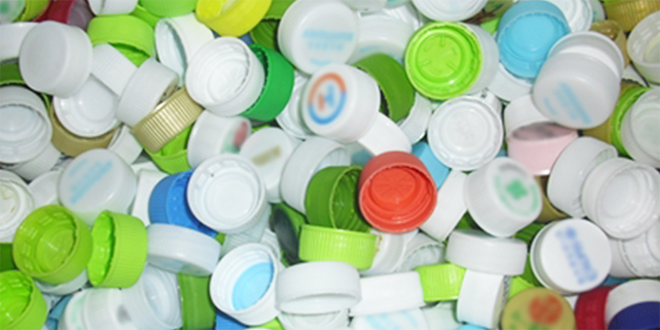 Collecting plastic bottle caps (2008 - )
We collect plastic bottle caps, which are sold through NPOs to fund the donation of vaccines to children in developing countries. Since April 2015 we have helped support the implementation of polio vaccinations in developing countries through the NPOs Re-Lifestyle and Japan Committee, and Vaccines for the World's Children. (FY2020 achievement: approximately 650,000 caps, funding around 1,300 vaccinations)
Charity eco bazaar (2012 - )
Employees donate unwanted goods from their families for sale at an in-house bazaar, facilitating the effective re-use of unwanted items ("reduce, reuse"). All proceeds are donated to "Yokkaichi City Tree Planting Fund" and support the greening of Yokkaichi, (FY2019 achievement: donation of ¥38,800. FY2020 event cancelled due to COVID-19 pandemic)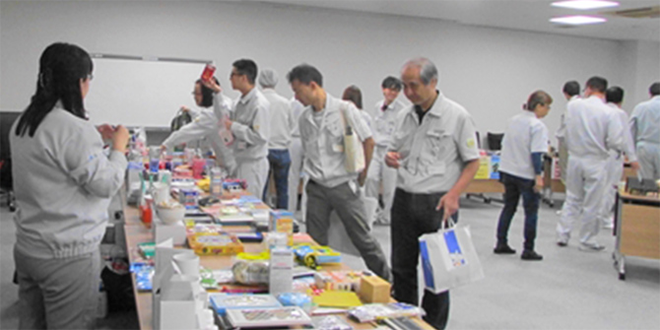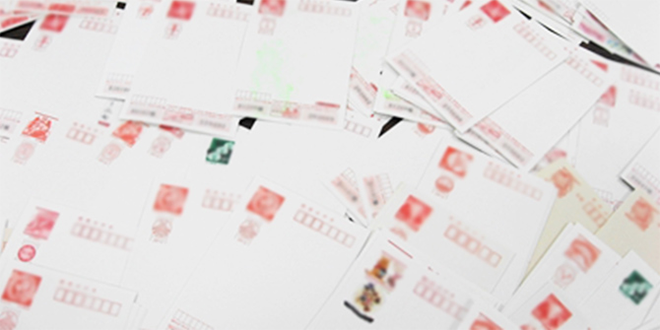 Collecting discarded postcards (2014 - )
We collect discarded unused postcards and cooperate with "The World TERAKOYA Movement" (National Federation of UNESCO Association in Japan), which supports equal education opportunities in developing nations for all people regardless of age, religion, or sex. (FY2020 achievement: 311 postcards, equivalent to ¥15,878)
Collecting used postage stamps (2015 - )
We collect used postage stamps and donate them to the NPO Live with Friends on the Earth (LIFE). The money raised is used to support farming in India and Indonesia. (FY2020 achievement: 2,739 stamps)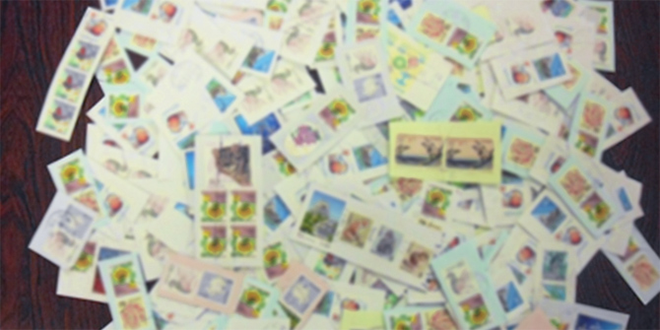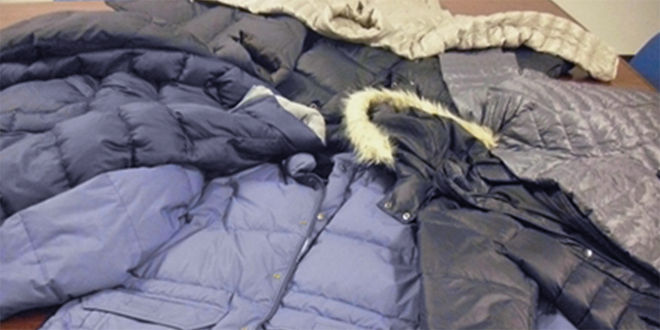 Collecting down products (2015 - )
We collect used down products and donated the proceeds from their sale to the Mie Prefecture community chest's "UMOU PROJECT". Donated funds are used to support community activities in Yokkaichi and Asahi. (FY2020 achievement: down jackets)
Collecting disposable contact lens cases (2016 - )
We cooperate with the "eyecity eco project" run by HOYA CORPORATION by collecting empty disposable contact lens cases. The money generated through recycling these is donated to the Japan Eye Bank Association. This activity helps to support the provision of cornea transplants. (FY2020 achievement: donated 29,075 lens cases)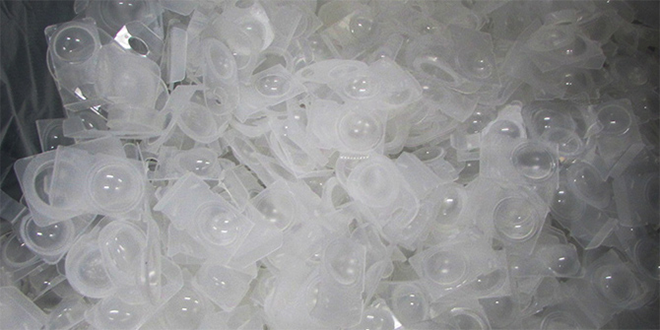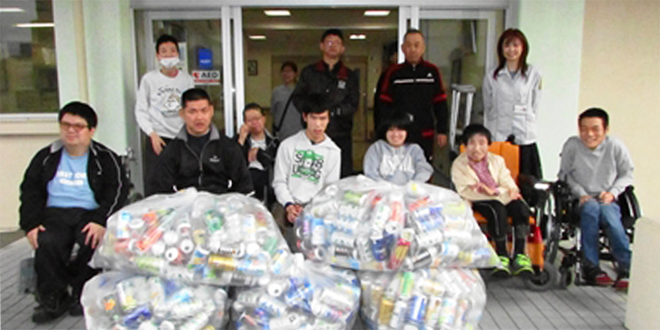 Collecting aluminum cans (2016 - )
Employees bring aluminum cans from home and donate them to Asake Works, a facility supporting independent lifestyles for people with disabilities, and proceeds are used to help them live independent lives in the community. (FY2020 achievement: 3,103 cans, equivalent to ¥4,034)
Collecting old books (2018 - )
We collect books that are no longer being read and through Shinrai Shihon Zaidan's "Arigatobon" project support the activities of the Wacca non-profit organization, which provides lifestyle and career support for children and young people. (July 2021 achievement: donated approximately ¥1,600)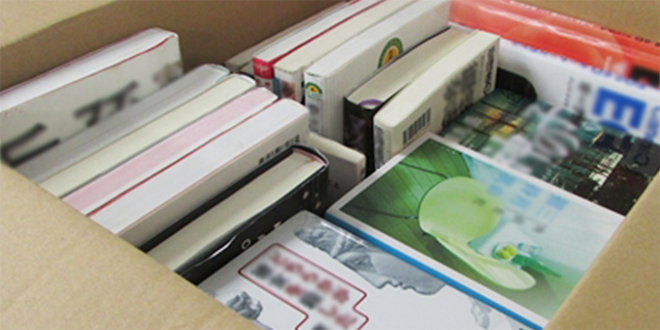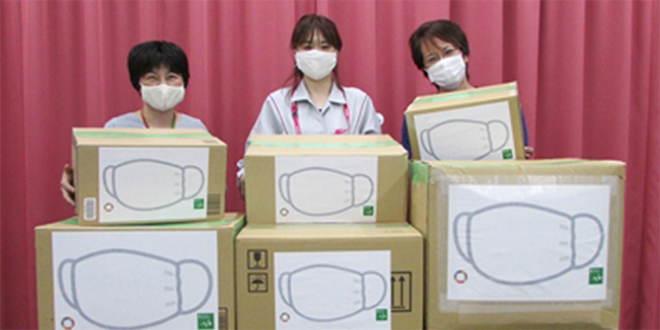 Collecting masks (2020, one-off activity)
Employees collected unused face masks from their homes and donated them to the Yokkaichi social welfare council through the Next Step foundation with the objective of having them re-used for social welfare facilities and other purposes. (Achievement: approximately 2,600 masks)
Employees brought leftover food from home and donated it to people in need through the Yokkaichi Social Welfare Council. The donations were made to people living on welfare or to those unable to live on the income they earned. (June 2021 achievement: 736 items donated)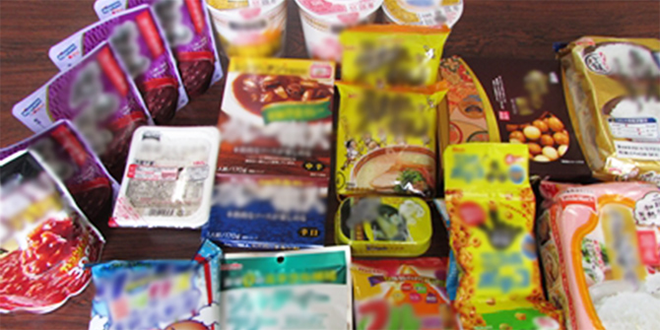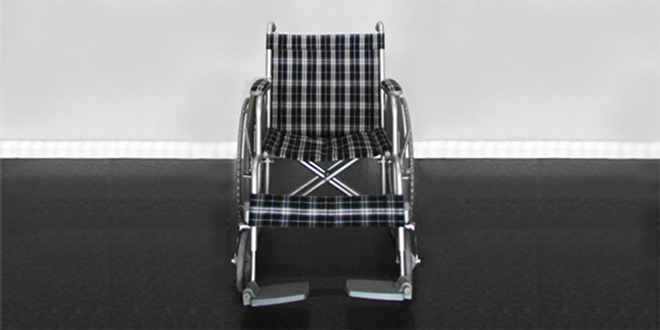 Wheelchairs (2021, one-off activity)
Wheelchairs used at the Yokkaichi Plant are refurbished and donated to the Yokkaichi Social Welfare Council. They are used in such places as COVID-19 vaccination sites.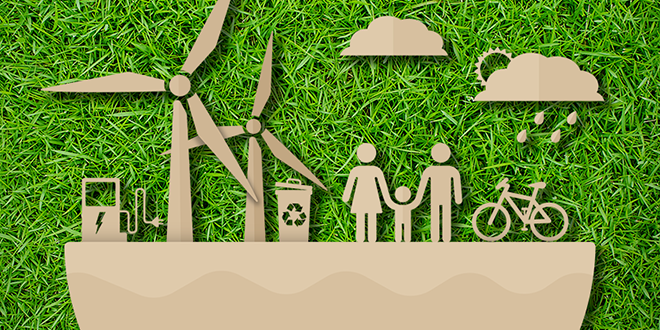 A description of KIOXIA Group initiatives aimed at contributing to the development of a sustainable society through our business activities.