Environmental Initiatives
KIOXIA's Yokkaichi Plant is one of the world's largest semiconductor fabs. It manufactures NAND Flash memories for increasingly pervasive smartphones and other digital electronic devices and ships them worldwide. Equipped with cutting-edge production systems, the Yokkaichi Plant also serves as a development site for new products and technologies. It is committed to reducing environmental impacts so as to help resolve global environmental issues which humankind is faced with.
As a good corporate citizen, the Yokkaichi Plant will continue to prioritize legal compliance, environmental protection, and social initiatives, thus fulfilling expectations concerning corporate responsibility. We will endeavor to contribute to the development of a sustainable society.
Our aim is to make the Yokkaichi Plant a factory loved and trusted by everyone.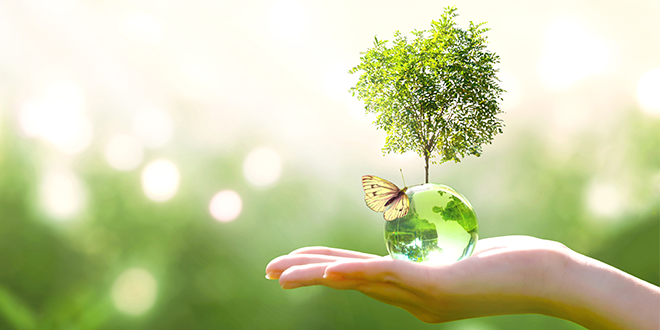 Biodiversity Preservation
In March 2018 our Yokkaichi Operations signed a "Mie Biodiversity Partnership Agreement," forming an industry, government, and university partnership that aims to promote the owl protection project being undertaken by the Natural Study Group of Yokkaichi-Nishi High School in Mie Prefecture. Under this partnership, we will collaborate with others in the region to support the partnership's activities; these aim to help bequeath the region's rich natural environment to future generations by providing equipment used to observe owls in their natural habitat.
As part of this activity, we have installed items such as solar power generation systems and cameras, all designed by volunteer employees, to monitor the bird boxes set up by Yokkaichi-Nishi High School students in Mie Prefecture's Forest Park in February 2019. This has enabled successful observation for three consecutive years since 2019 of owls nesting, raising offspring, and having them leave their bird box nest. Discussions between representatives of Mie Prefecture, Yokkaichi-Nishi High School, and our Yokkaichi Plant related to this activity were conducted and efforts made to further improve the observation environment.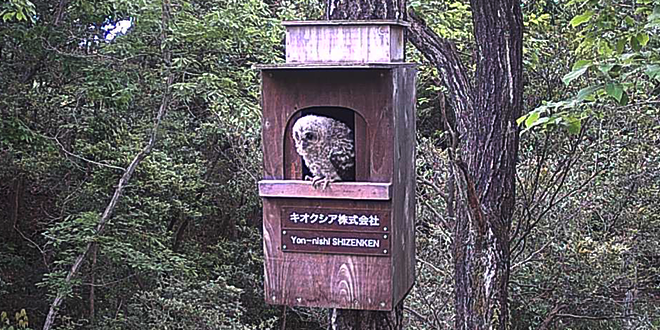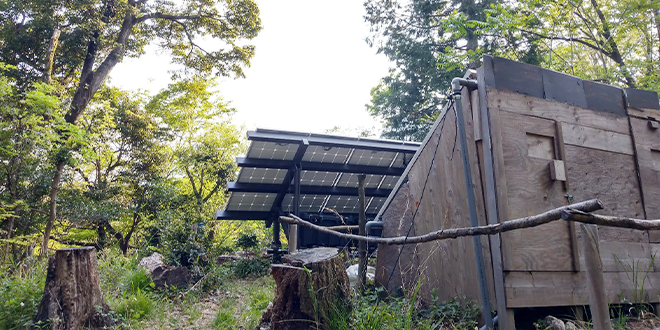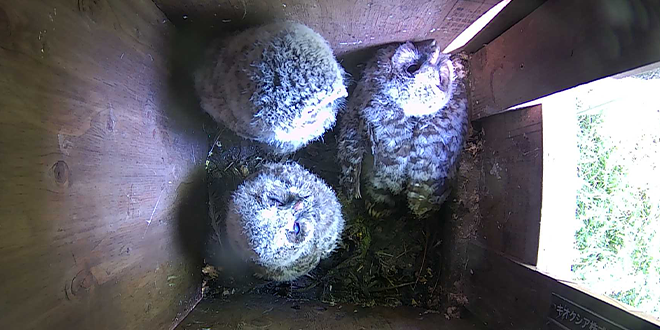 A Lecture on Owl Conservation Activities
We invited Mr. Tange from Yokkaichi-Nishi High School and held a lecture on owl conservation activities to raise employee's environmental awareness in October, 2019.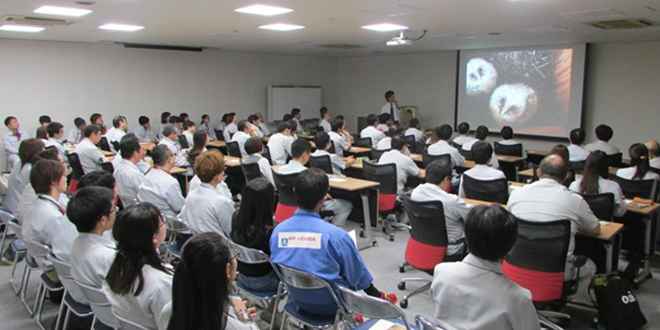 Planting Flowers at the Plant Site
In order to raise environmental awareness, improve the corporate image, and create a relaxing environment for employees, the Yokkaichi Plant has been conducting the Flo-WA* project since June 2017 so as to have flowers around each fab. In November 2019, the Yokkaichi Plant held the fifth replanting event, in which many employees participated from each division. In addition, employee volunteers replanted in the flower beds of each building.
Expressing our vision of the project, "WA" is associated in Japanese with such concepts as harmony among colleagues, sharing, relief, and laughter.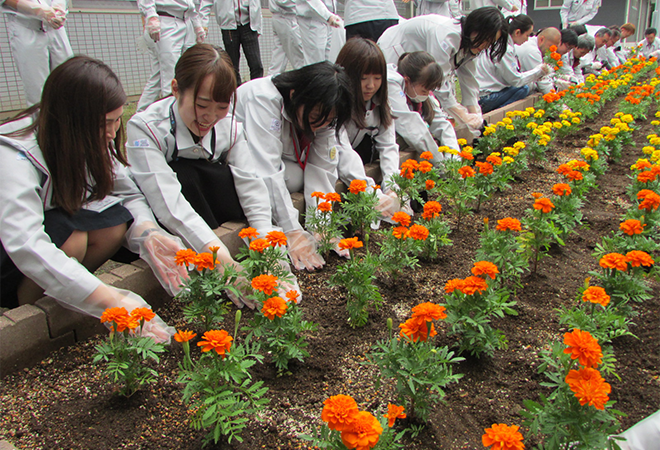 Environmental Classes for Children
The third environmental education class was held in August 2020 at Yokkaichi Pollution and Environmental Future Museum. Elementary and junior high school students and their parents participated in the lecture, where they learned about global warming through experiments and other activities and considered environmentally friendly ways of living. The event also provided an opportunity to get to know the plant through a virtual reality tour of its clean room.
In FY2020, we visited a total of five places in Yokkaichi city, a total of about 3,100 children have taken the course since 2006. The classes make use of the local mascot character and aim to make the classes fun and exciting for children.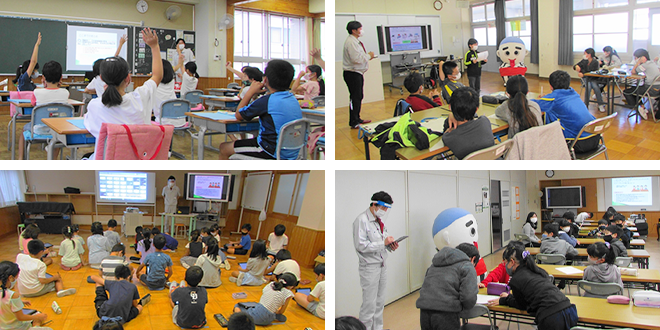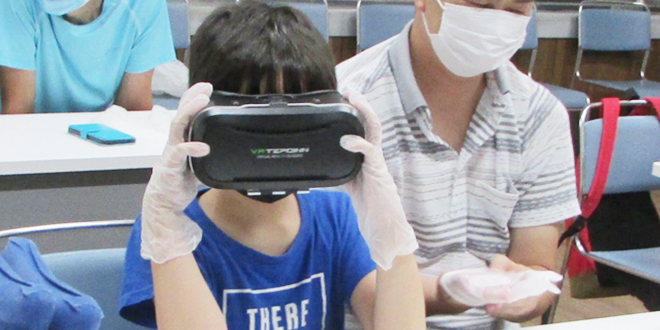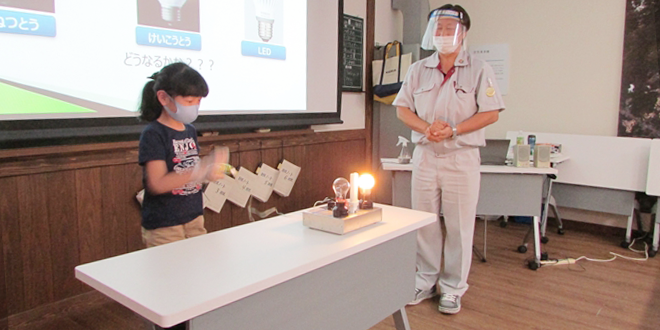 I felt that global warming is scary.
I would like to take action while being conscious of saving water, electricity, and the 3Rs.
I immediately started opening and closing the refrigerator more quickly.
I knew the words SDGs, but I didn't know about each goal, so I learned a lot.
We participate in environmental exhibitions organized by Yokkaichi City, Mie Prefecture, and other organizations to introduce our environmental conservation activities and our memory products. In 2020 and 2021, these exhibitions were canceled due to COVID-19 in 2020 and 2021, and we exhibited our environmental posters at a nearby our plant to introduce our activities.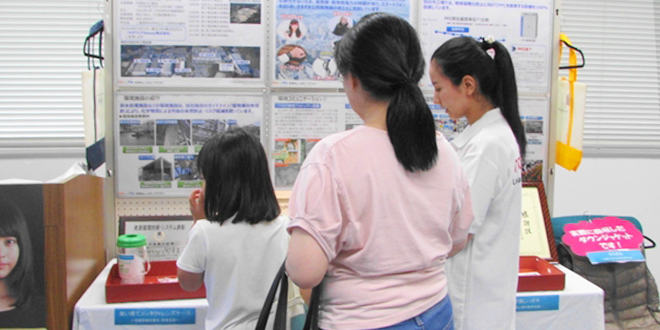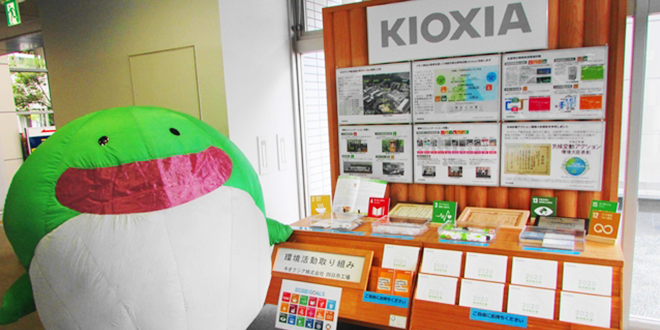 Environmental Internship Program
Every year, we accept students from Mie University for an environmental internship program*. In September 2019, five students participated in an environmental internship at our plant. Through the experience of environmental work, including environmental management systems, environmental measurements and waste management, they had the opportunity to think about their future jobs and careers.
Canceled due to COVID-19 in 2020 and 2021.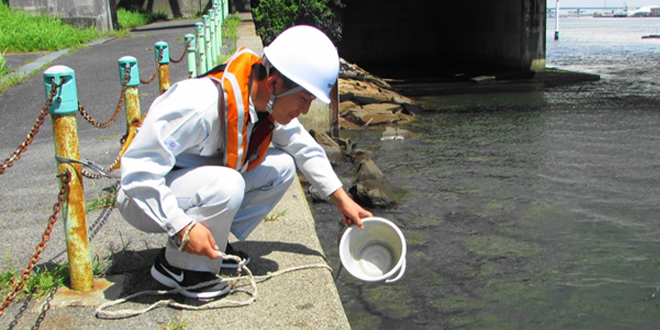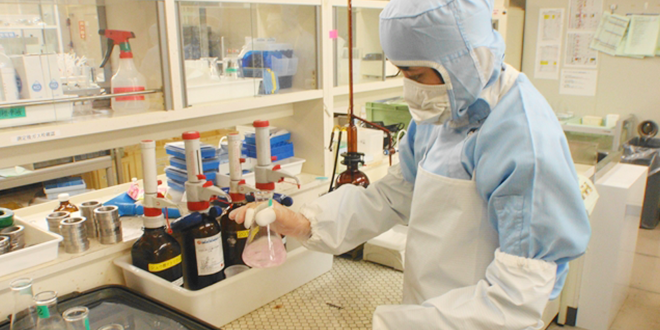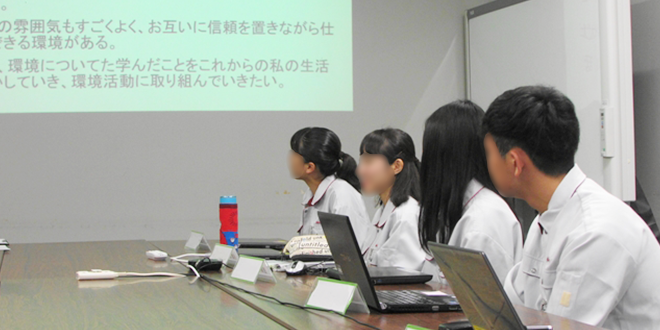 I have learned so many different things, such as the manufacturing process , wastewater treatment after manufacturing, and environmental analysis. I would like to make the most of my experience here and continue to do my best in the future.
This plant not only treats the various substances discharged, but also spends money to steadily measure the water quality of rivers and oceans. I thought they were recognized by the general public as an environmentally conscious plant.
This plant has an environment where we can work safely and securely, and trust each other. I also felt that this plant had a good atmosphere.
I am glad that I was able to experience something that I would never be able to experience in my normal school life.
Environmental Education and Training
Once a year, we provide environmental education to all employees working in the Yokkaichi Plant premises, including those who work on the premises. The educational textbook includes not only global warming prevention and compliance, but also matters of global interest such as the Paris Agreement, SDGs and ESG investment.
Each division also prepares its own educational textbooks on environmental activities that require independent efforts by each department, providing an opportunity for employees to become actively involved in environmental activities.
In addition to specific employee training for those engaged in tasks with the potential to have a large impact on the environment, we also provide environmental education for heads of departments, newly assigned employees, internal environmental auditors, and other employees at different levels.
| | |
| --- | --- |
| | Responsibilities and authority |
| | Revisions to EMS, Environmental policy, Objectives and, targets |
| For newly assigned employees | Global Environmental issues, EMS, Environmental policy |
| | |
| --- | --- |
| | Compliance with environmental laws, environmental impact incurred by nonconformance with operation standards and procedures for specific jobs |
| For environmental auditors | Roles and responsibilities, Revisions to environmental laws |
Awards and Commendations from External Organizations
Urban Greening Meritorious Achievement Award (FY2020)
In recognition of our continuous donation of proceeds from the charity eco-bazaar to the Yokkaichi City Greening Fund, we received the urban greening meritorious achievement award from Yokkaichi City.
This award is given to individuals and organizations that cooperate with the urban greening of Yokkaichi City.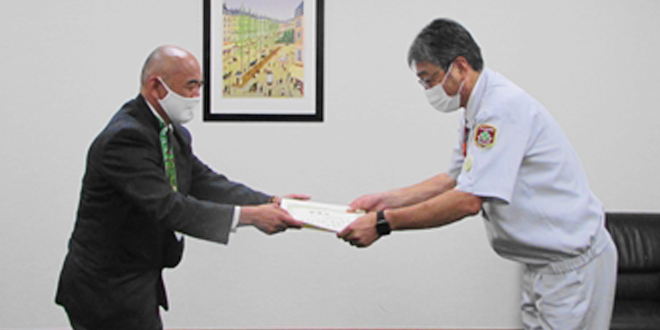 Energy Conservation Merit Award (FY2020)
Two employees of our plant received the Energy Conservation Center Tokai Branch Manager's Award for Distinguished Contributions to Energy Conservation, which is given to individuals who have contributed to energy conservation in a variety of fields, including energy management and education on energy conservation.
Plastic Bottle Cap Collection Meritorious Achievement Award (FY2017)
In October 2008, our plant began collecting plastic bottle caps and donating vaccines for children in developing countries through the Eco-cap Promotion Association, a non-profit organization. In April 2015, we changed the recipient of the bottle caps to the NPO Re Lifestyle, and has continued to collect the caps. Our plant received a "service award" for its three-year effort*. We got Toshiba Environmental Solutions Corporation and SBS Toshiba Logistics Corporation to cooperate with collecting and delivering plastic bottle caps to Re Lifestyle in Kanagawa prefecture. We contribute continuously to the activity for the growth of children all over the world.
Approximately 7.5 tons (equivalent to about 6,000 polio vaccines) were collected.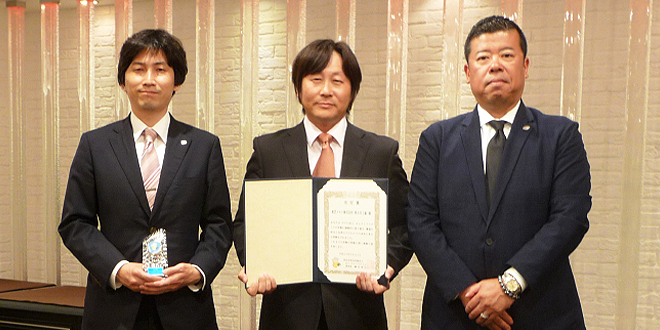 Yokkaichi City Environmental Activity Award (FY2019)
We received the Yokkaichi City Environmental Activity Award in recognition of our social contribution activities through children's environmental classes, support for owl protection activities, and resource collection in cooperation with the community and local government.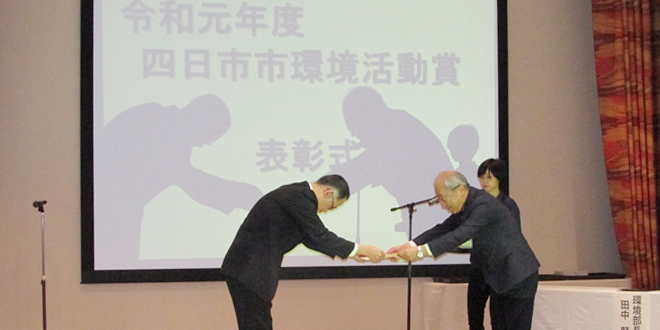 Climate Change Action Minister of the Environment Award (FY2020)
KIOXIA's Yokkaichi Plant received the "Climate Change Action: Minister of the Environment Award (in the dissemination and promotion category of the mitigation field)" in November 2020. This award is a part of the promotion of measures tackling climate change issues and it recognizes individuals or groups who have made remarkable achievements to prevent global warming. We were recognized for our cross-departmental energy-saving activities at our Yokkaichi Plant and also our activities to address climate change in close relationship with the local community.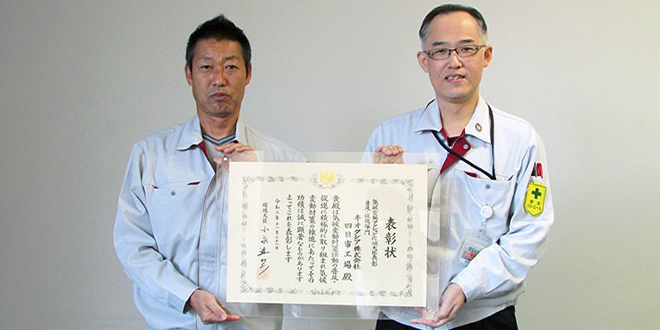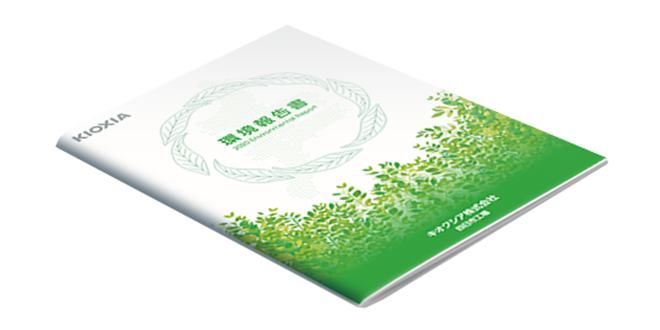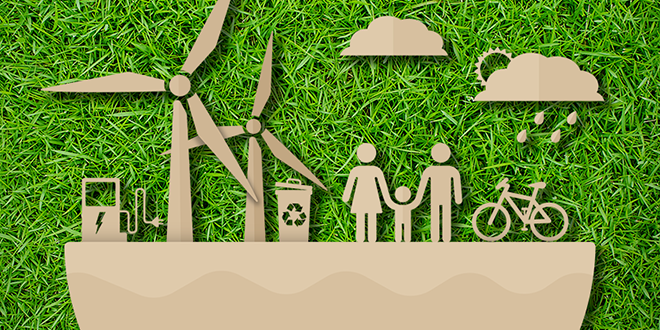 A description of KIOXIA Group initiatives aimed at contributing to the development of a sustainable society through our business activities.