KIOXIA CM7 Series Enterprise NVMe™ SSD Awarded 'Best of Show' at Flash Memory Summit 2022
Tokyo –Kioxia Corporation, a world leader in memory solutions, announced that its KIOXIA CM7 Series enterprise NVMe™ SSD has received a Flash Memory Summit 'Best of Show' award in the 'Most Innovative Memory Technology' category.
The KIOXIA CM7 Series received the award in recognition of its high-performance features including incorporating the latest PCIe® 5.0 and NVMe 2.0 standards in innovative Enterprise and Datacenter Standard Form Factor (EDSFF) E3.S and 2.5-inch form factors, while delivering best-in-class[1] sequential reads up to 14GB/s. Optimized for the needs of high-performance, highly efficient servers and storage, the new drives are well-suited to the demands of next generation use cases, including AI, ML(Machine Learning) and data analytics.
Notes
[1] As of July 26, 2022 based on Kioxia Corporation survey of publicly available information. Read and write speed may vary depending on the host device, read and write conditions, and file size. In 2.5-inch U.3 connectivity, transfer speed will be limited to PCIe 4.0. 2.5-inch indicates the form factor of the SSD and not its physical size.
NVMe is a registered or unregistered mark of NVM Express, Inc. in the United States and other countries.
PCIe is a registered trademark of PCI-SIG.
Other company names, product names and service names may be trademarks of their respective companies.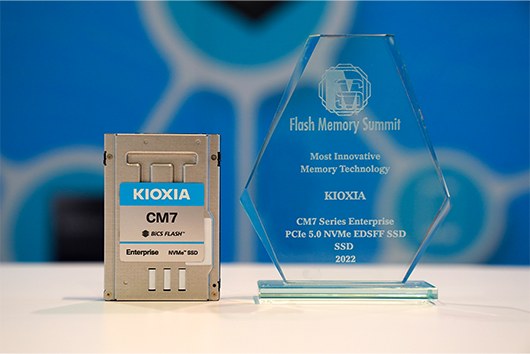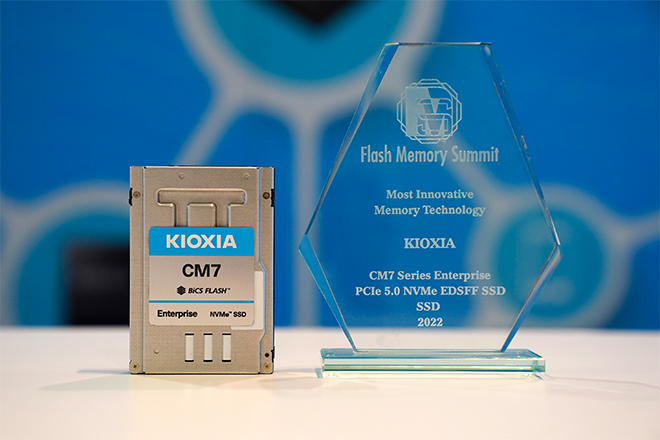 Information in this document, including product prices and specifications, content of services and contact information, is correct on the date of the announcement but is subject to change without prior notice.