Toshiba and SanDisk Announce Start of Equipment Installation at Yokkaichi's New Fab 2
Definitive Agreements Signed for New Fab 2
Toshiba Corporation
SanDisk Corporation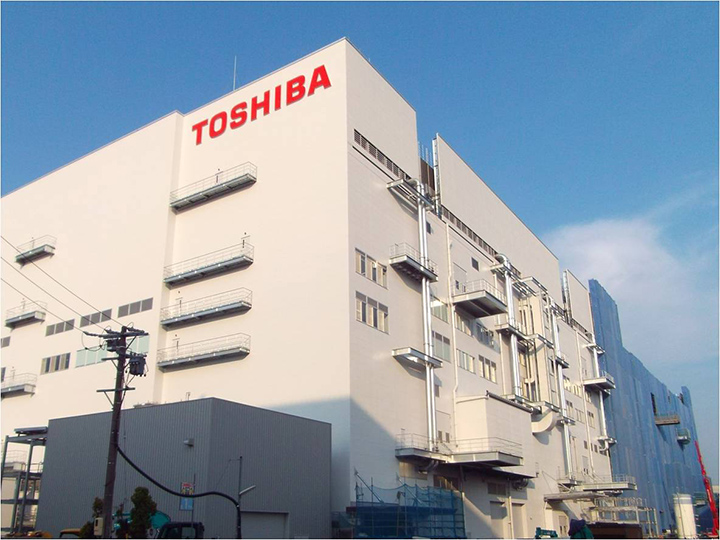 Tokyo, Japan and Milpitas, Calif., Oct. 20, 2015 –Toshiba Corporation (Tokyo: 6502) and SanDisk Corporation (NASDAQ: SNDK) today announced the start of equipment installation in the New Fab 2 facility at Yokkaichi Operations. New Fab 2 is primarily intended to provide the clean room space necessary to transition a significant portion of the current Yokkaichi 2D NAND capacity to 3D flash memory. The companies also signed definitive agreements for joint manufacturing of 3D flash memory and investment in New Fab 2.
Seiichi Mori, Corporate Senior Vice President of Toshiba Corporation and President and CEO of Semiconductor & Storage Products Company, said, "The partnership of SanDisk and Toshiba has consistently pioneered advances in the memory industry through our technology leadership and commitment to innovation and excellence. We look forward to fabricating 3D flash memory, BiCS FLASH™, in New Fab 2."
"These agreements pave the way for the highly successful SanDisk-Toshiba partnership to seamlessly transition into the 3D NAND era," said Sanjay Mehrotra, president and chief executive officer of SanDisk. "3D NAND enables new levels of density, scalability and performance across a broad set of customer applications. We look forward to our continued leadership in NAND flash technology and solutions."
Equipment installation started in New Fab 2 in October 2015 and the facility is expected to be ready for production in the first calendar quarter of 2016. Toshiba and SanDisk will each determine the extent and timing of their respective conversions to 3D flash memory based on their own requirements.
BiCS FLASH is a trademark of Toshiba Corporation.