Manufacturing innovation through simulation
Expertise: TCAD simulation
"Manufacturing innovations that make full use of the computational science simulations"
The creation of a digital twin in the semiconductor field will provide new value and excitement to society.
Watch the video (YouTube) here
Interview video: Manufacturing innovation through simulation
We are developing computer simulation technology for the manufacturing processes and electrical properties of semiconductor devices. We're utilizing them for the R&D of cutting-edge memory devices. This technology is called TCAD, or Technology CAD. Research on complex element structures and new principles of operation is also advancing due to the high integration of semiconductor memories. BiCS FLASH™ has a complex structure, so analysis by semiconductor simulation is indispensable. With simulation, there's no need for experimenting as we can predict the results by calculation. We need to utilize simulation technology to achieve a digital twin, where synergy from linking real-world experiments and simulation on cyberspace actualizes.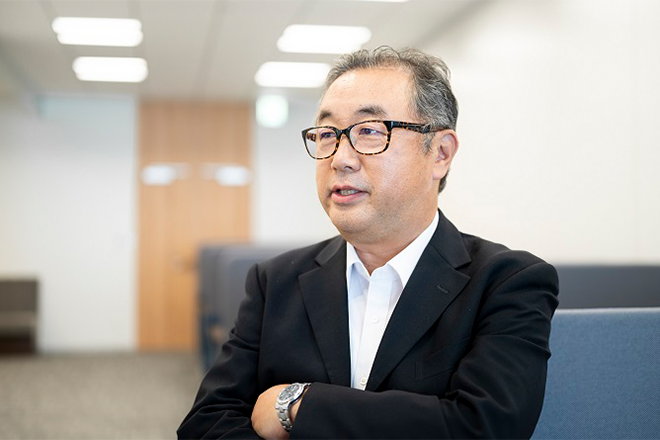 Our company has highly-skilled engineers in process and device technology as well as circuit and system design technology. These experts have excellent cooperation and mutual understanding, which adds to our strengths. TCAD engineers are also working closely with experts in other technical fields to carry out research and development. That way, we'll be able to see things from a different angle than our expertise. Others can also see how to utilize the technology that we have and bring up new ideas. So, in that sense, I think it's very important to have discussions and boost cooperation with people from different fields.
Contribution to the world 10 years from now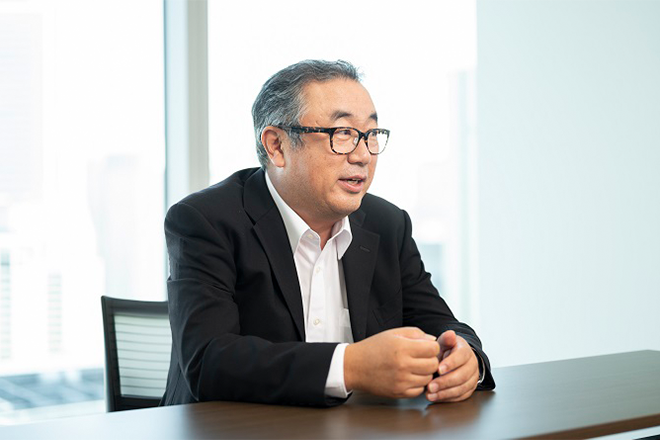 Computational science simulation has evolved from a tool for understanding and explaining phenomena to one that predicts the physical properties and functions of new materials. Manufacturing innovations that make full use of these computational science simulations are taking place in various industrial fields. KIOXIA conducts research and development to bring a world that creates new value and fun by connecting records as digital signals with people, things, and time through the development of semiconductors that use cutting-edge TCAD and computational science simulation technology.
Nobutoshi Aoki, Fellow, Institute of Memory Technology Research & Development
1990: Completed Physics Major (Doctorate) at Graduate School of Science and Technology, Keio University
1990: Joined Toshiba Corporation, assigned to ULSI Research Laboratory
2015: Senior Fellow, Center of Semiconductor Research & Development, Toshiba Corporation
2021: Fellow, Device Technology Research & Development Center, KIOXIA Corporation
1990 - 2008: TCAD technology development and high-precision technology development
2009 - 2014: Led the development of three-dimensional TCAD systems
2015 - 2021: Led the development of TCAD technology and computational chemistry technology
2004 - 2016: Guest Associate Professor, New Industry Creation Hatchery Center, Tohoku University
2016: Part-time lecturer, Faculty of Science and Technology, Keio University
2020: Part-time lecturer, Faculty of Science and Technology, Keio University
2009: Received ADMETA Award 2009, The Japan Society of Applied Physics
External organization officer appointments, etc.
2008: Secretary, Silicon Technology Division, The Japan Society of Applied Physics (Current as of 2021)
2018: Member, Subcommittee to discuss the strengthening of industrial competitiveness based on computational science, Joint Computational Science Simulation and Engineering Design Committee of the General Engineering Committee and Mechanical Engineering Committee, Science Council of Japan (Current as of 2021)
The content and profile are current as of the time of the interview (June 2021.)
Related technology topics
Read further Fellow interviews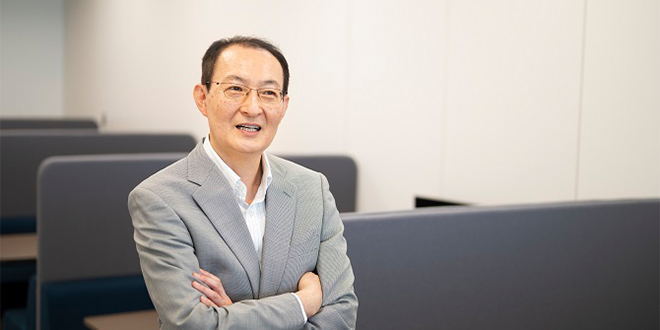 Expertise: Devices and processes
Discussion on the interest in conducting fundamental research at a company, and on contributing to society through semiconductor devices and processes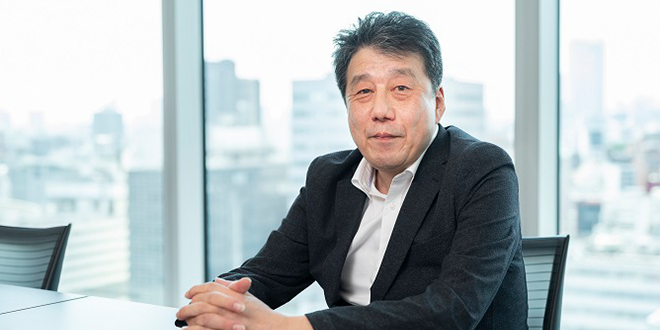 Expertise: Memory systems
Discussion on the innovation in memory systems that is required to keep winning in the market in the ever-advancing world of computers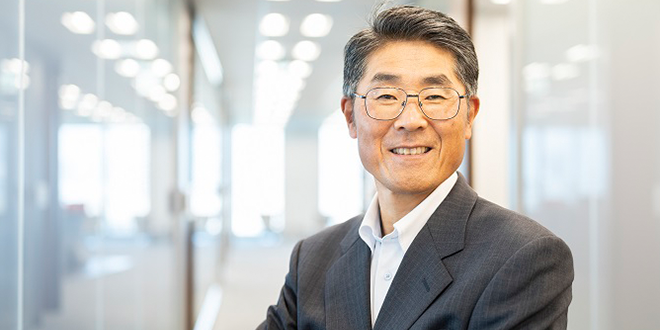 Expertise: Flash memory development
Discussion on the memory created through the combination of the best technologies by development leaders who have continued to take on the challenges for the introduction of new technology globally